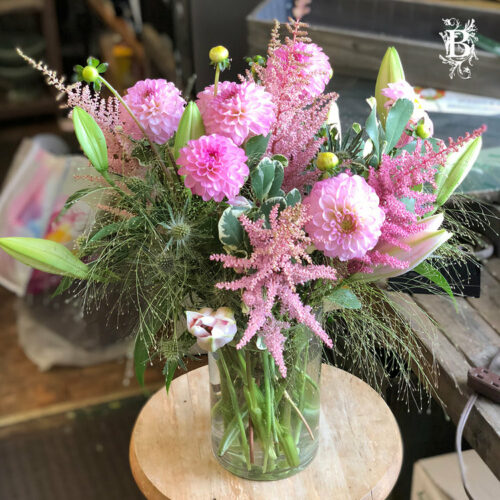 Weddings– An arrangement which will complement the theme of the wedding and make any room elegant and fresh.
Birthdays– To surprise someone with a unique and beautiful arrangement to make their birthday special.
Random Acts of Kindness – A bright and colorful gift that anyone would appreciate.
Anniversaries – A must for an anniversary; we have a beautiful selection perfect for this wonderful occasion.
Special Events– We offer a wide range of selections for whatever the event is.
Congratulations– A perfect gift to say congratulations to let the person know you are proud of them.
Funerals – We provide an excellent and appropriate set of flowers to remember your loved ones.
Get Well Soon– A great gift for someone when they are not well, an arrangement of flowers can give a real boost of mood in these times.
 At Bedford Village Flower Shoppe, our duty is to give our customers a truly wonderful experience, not only with the arrangement, but also with our service. We can accommodate if you are in a rush or, if you need certain types of colors or flower types, we can make sure you leave with the most astonishing arrangement of flowers.
Visit Bedford Village Flower Shoppe now and start your personalized experience so we can create your dream flower arrangement in Katonah, NY, now.
Flower arrangements of the highest quality contain the same few aspects. These are: complementing flowers, unique designs, coordinated arranging, freshest flowers and elegant packaging.
At Bedford Village Flower Shoppe, we have the most beautiful flower arrangements in Katonah, NY, which will exceed your expectations. Each arrangement is hand-prepared with care and attention to details. We believe an arrangement worthy to leave our store should only be of the highest quality.
We provide arrangements for all types of occasions or even if you just want a certain theme or type of arrangement. We can accommodate and deliver to you the most perfect assortment of flowers.