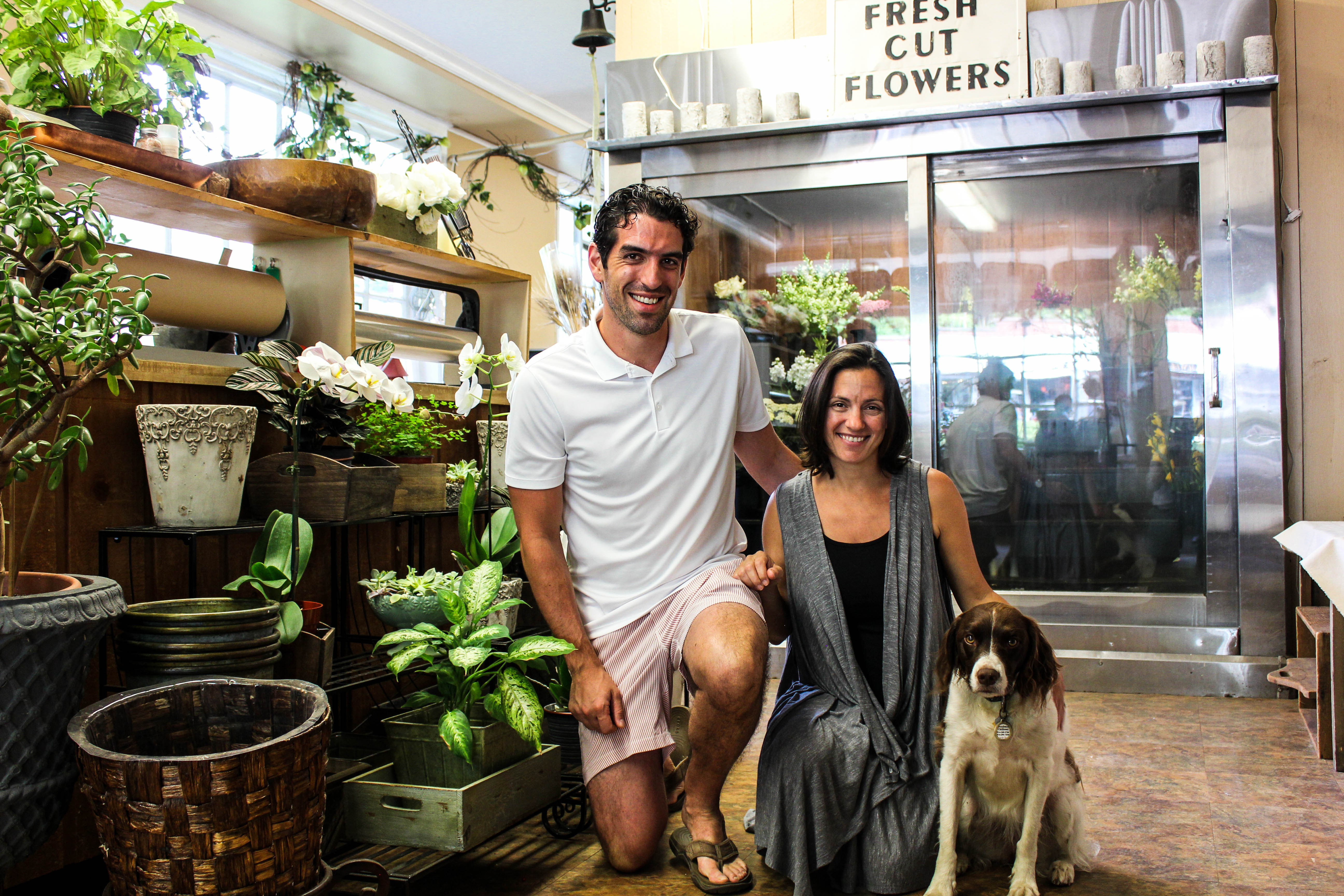 Meet Lauren and Anthony Chillemi, florists in NY. Lauren, a Bedford-bred horticulturist, purchased the former Bedford Village Florist from long-time proprietor Maureen Laning in November of 2016 and has been busy making the place her own in recent months. Lauren redesigned the interior to reflect its new identity. Along with new décor, comes new "grab & go" inventory, too.
Lauren studied horticulture at the New York Botanical Gardens, owned Simply Gardens, a container and vegetable garden design and maintenance service, before plunging into retail. "In the shop, I want to focus on gardening as well as arrangements," she says. To that end, she now sells Botanical Collection, a new line of ceramic pots for indoor and outdoor use. Chillemi donates a portion of the proceeds of each sale to London's Royal Botanic Gardens.
Everyone knows that fresh flowers can enhance home décor, and Bedford Village Flower Shoppe makes it easy with full-service floral design and delivery—everything from cut flowers and custom designs to full-blown special events. The arrangements—whether designed for a Houlihan Lawrence open house or a lavish wedding reception at Caramoor are "all premium"—no filler.
Bedford Village Flower Shoppe offers items for weddings, special events and everyday purposes, and offers delivery. Lauren says the shop distinguishes itself from competitors with its high-end flowers and arrangements. "We keep everything at a premium," she said. "It helps us design our incredible arrangements."