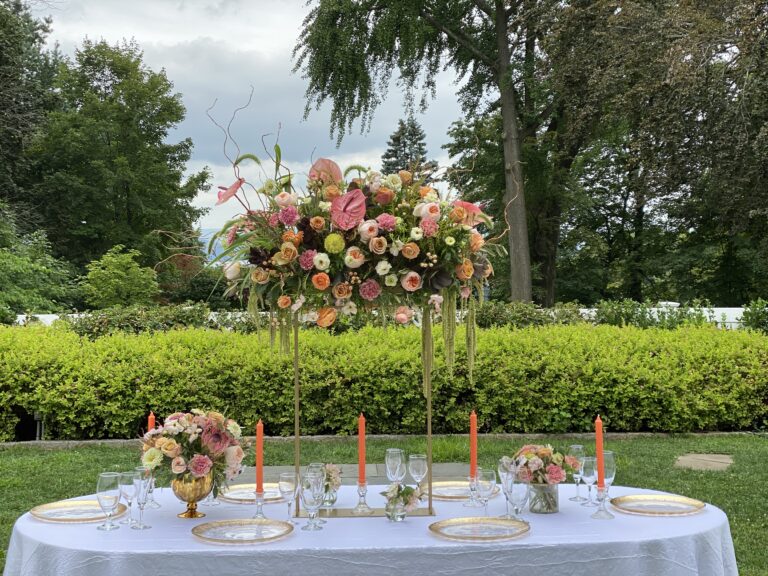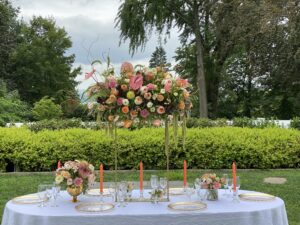 First, it's essential to have a mutual agreement on what exactly Inspiration is. With a quick google search, Inspiration is the process of being mentally stimulated to do or feel something, especially to do something creative. So how can we apply this to finding your wedding flower style?
Get Some Rest
First, you'll have to be well-rested. Being a shop full of creatives, we understand how difficult it can be to feel inspired when you're exhausted. It may be worth your while to clear out a weekend to focus entirely on how you want your wedding to look and feel. Once you've had some rest, you should surround yourself with things that pull both you and your partner emotionally. A place you had your first date, a town you've spent some time in, or even a focus on a common goal. Then think about what design qualities and features those things embody. Is it casual? Is it sophisticated? Cozy? Fun? Loud? Peaceful? When Lauren and I started to think about our wedding, we did it over cocktails and on a long weekend vacation. What we came up with drove all of our decision-making moving forward.
Your Wedding Venue
Your venue will be one of your first selections and a leading source of Inspiration for your style. If you decide that you're a little more casual and cozy, you may pick something like a Barn or Winery. If you and your partner enjoy urban settings, an industrial venue will be great to start. Once you choose your wedding venue platform, this will be a fixed variable that you will consider when putting your overall aesthetic together.
Wedding Color Palette
Now that you've chosen your venue, it's time to select your wedding color palette. Your color scheme is essential to creating your unique style as it will tie otherwise abstract elements together. You'll likely want to consider the time of year. Your color palette will connect the bridal party clothing to table decor and, ultimately, your floral designs. It's best to choose your wedding color palette after choosing your venue and before you choose everything else. If you're having trouble choosing wedding color ideas, this is an excellent time to tie in your wedding florist designer.
Local Publications and Social Media
Now that you have your venue and color palette, you're finally ready to identify your wedding flower style. There are SO many places to find Inspiration. If you'd like something local to our area, some hyper-local publications are an excellent place to start. Westchester and Hudson Valley Weddings publishes an annual wedding issue in January. You can typically find it at any grocery store or pharmacy. We also LOVE when a bride has a Pinterest board. We suggest creating a Pinterest board with all of the design elements that you love. It doesn't have to be JUST flowers. It can be fashion and interior design as well. Once you have that imagery Lauren and our team can find consistency among images. Specific flowers may show up regularly as well as different floral design styles.
Contact Bedford Village Flower Shoppe for Premium Wedding Flower Style Consultation
Through this process of incorporating your venue, color palette, design preferences, and most importantly, your relationship, Bedford Village Flower Shoppe is able to design a truly unique wedding flower theme for your wedding day.  Please fill out our wedding questionnaire here and contact us to receive consultation from our floral design team to begin creating a truly unique expression of who you are and who you're going to be through our premium quality wedding floral design.