What you can expect from a visit to our florist
Dedicated Florists – We share the same passion and care towards each selection of flowers.
Creative and Unique Arrangements– Our arrangements are designed and put together in creative ways to finish with a unique end product.
Special Requests– We can tailor the selection to how you want, with certain themes or added names, etc.
Fresh Flowers– Each selection will only contain the freshest flowers so the arrangement can last for as long as possible.
Speed and Efficiency – The service will be quick and efficient so, if you are in a hurry, we can accommodate.
Whatever your need may be for a range of flowers, we will assist you on finding something which will accommodate your needs and more.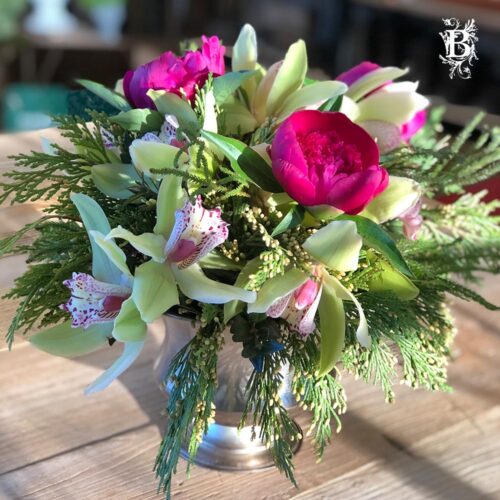 We are extremely passionate about flower arrangements; it is an art to be admired and nothing less than perfect will leave through our door.
We truly understand the importance of delivering the perfect flowers for each occasion. Simply having a pretty flower selection is not enough; they must be fresh, relevant to the occasion and arranged in a beautiful and complimenting manner.
What sets us apart from any other flower shop in Pound Ridge, NY, is the care and thought we put into each and every arrangement, as we love what we do and want our customers to share this same level of passion we have.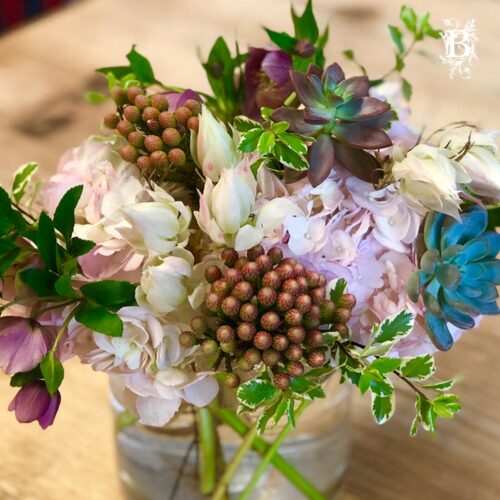 Different occasions we can prepare arrangements for:
Dates – Make a positive first impression or start the date off right with a beautiful set of fresh flowers.
Anniversaries – Choose some fresh seasonal flowers that represent your relationship well and help to commemorate a special day!
Get Well Soon– Keep in mind that you don't want flowers that are overly fragrant if someone is in a hospital.
Valentine's Day– This holiday simply isn't the same without a fresh set of flowers for your significant other.
Weddings– There's no better way to celebrate a sacred union than with flowers.
Funerals– Dealing with loss is always tough, but sympathy flowers can make the burden less for people to bear.
Birthdays– Another trip around the sun is a great chance to celebrate with some fragrant and beautiful flowers.
Showing Sympathy– Flowers provide a delicate and sympathetic gesture for people that are going through hard times.
Mother's Day– Moms deserve nothing less than the best for their special day!
Saying Thank You– Flowers convey infinite gratitude and are always appreciated.