Bedford Village Flower Shoppe provides high-end flower arrangements with delivery to Pound Ridge, NY and the surrounding areas. Send fresh flowers to loved ones or have them delivered to your own home! Enjoy lovely seasonal flowers all year round with our flower delivery. Pound Ridge customers should order online to have their arrangements delivered to their homes.
Choose from a wide selection of flowers to design the perfect bouquet or arrangement. Don't see exactly what you want? Contact our florists. Pound Ridge customers can work with our florists to customize their flower arrangements for delivery.
Pound Ridge Flowers for Special Events & Other OccasionsPound Ridge Flowers for Special Events & Other Occasions
As your Pound Ridge florist, we provide flower delivery for all occasions, including:
Weddings

. We design premium-quality floral installations for every wedding, from boutonniere to bouquet. See

our portfolio

for more information.

Birthday Celebrations

. Make your birthday something special with a flower arrangement that matches your party theme and colors!

Anniversaries

. Nothing says, "I love you" like a fresh bouquet. Order with us for Pound Ridge flower delivery just in time for your special day.

Sympathy. Sometimes it's hard to say you're sorry with words. Say it with flowers.

Dinner Parties. Make your dinner party a stand-out event with a beautiful floral centerpiece.

Everyday Occasions

. You don't need a special reason to buy flowers! Give them as an everyday gift for your friends and loved ones.

Other Special Events

. Do you need a flower arrangement for your special event in Pound Ridge? Call us today to get started.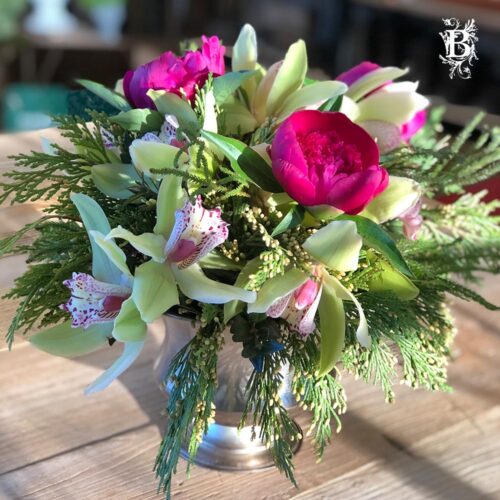 Benefits of Choosing a Local Florist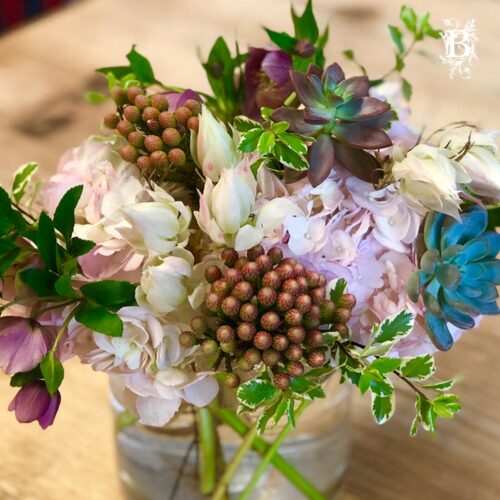 It's important to work with an experienced professional when it comes to sending flowers. At Bedford Village Flower Shoppe, our specially trained florists create custom arrangements with the freshest seasonal flowers. Our florists know how to create quality arrangements, deliver service with a smile, and design unique bouquets that you won't find anywhere else!
Need Flower Delivery in Pound Ridge? Choose Bedford Village Flower Shoppe!
Reach out to our Pound Ridge florists for more information on our flowers, delivery services, custom options, florists, and more. We provide flower delivery up to 25 minutes away from our Bedford Village Flower Shoppe location. Call us to learn more.