Why is our Flower delivery in Bedford Hills, NY, service
a great option? 
Incredibly convenient.Place an order with Bedford online and we will get started on creating a special arrangement for you right away.
Always reliable. With Bedford, you can always rely on us to use the freshest cut flowers and deliver your order on time at the correct location.
Time-saving. Sometimes you simply don't have time to physically go to a flower shop, especially during rush-hour in New York.
Thanks to our customers, we can continue doing what we have such a deep passion for. Every day we are able to provide our customers with an efficient and personalized experience, which makes Bedford Village Flower Shoppe the best option for flower delivery in Bedford Hills, NY.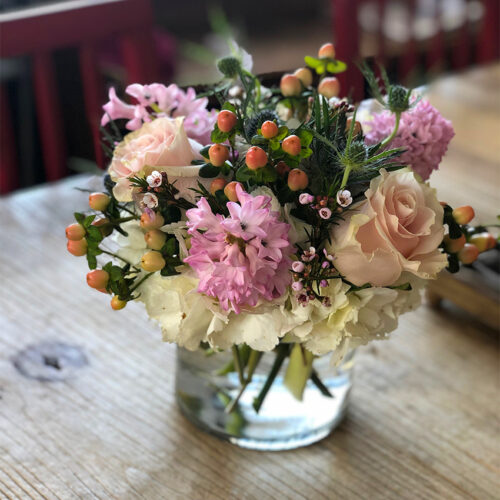 Flower delivery in Bedford Hills, NY, is about efficiency, timing and presentation. Our flower delivery service at Bedford Village Flower Shoppe ticks all these boxes and more. If you have forgot someone's birthday, anniversary, etc., we can make sure that you can have a beautiful assortment delivered in a quick and reliable manner.
The flowers we deliver do not differ from those that are chosen in our flower shop. We use only the freshest and best flowers for your arrangement. We are extremely passionate about what we do and do not let anything less than perfect leave through the door.
We put so much care and attention to detail into our arrangements so when you get them delivered, you will be able to easily notice this. Our arrangements are exquisite, to say the least; they are known across New York because of their high quality and the excellent service we offer when we make and deliver them.
There is so much to flowers: they are delicate, beautiful and precious. Nature is near and dear to our hearts and we portray that in all of our selections that we prepare for delivery.