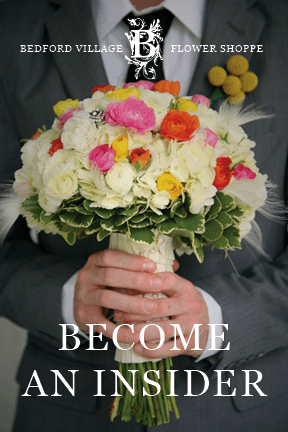 Never Forget Another Birthday, Anniversary or Special Event
You know that fresh cut, premium flowers are the best way to impress a loved one and enhance any occasion. But that doesn't mean it's easy for you to get the perfect arrangement ordered in time. Now, with our exclusive Insider's Club, you can take one task off your to-do list.
Whether you want to surprise your wife with a meaningful bouquet on your anniversary, give your mom a cheerful arrangement for her birthday, or you simply want to spruce up your own interior living space at regular intervals - we have you covered.
Joining the Insider's Club is free, and it only takes a few minutes to fill out the simple form on this page. Once we have the dates of the important events in your life, we will take care of the rest. We will email you prior to the event with customized recommendations made with the recipient and occasion in mind. All you have to do is reply back and let us know what you want, and we will hand deliver the stunning flowers right on schedule — and always with a smile.
Never worry about forgetting an important date again. Let us help you make every occasion memorable and join the Bedford Village Flower Shoppe's Insider's Club today!