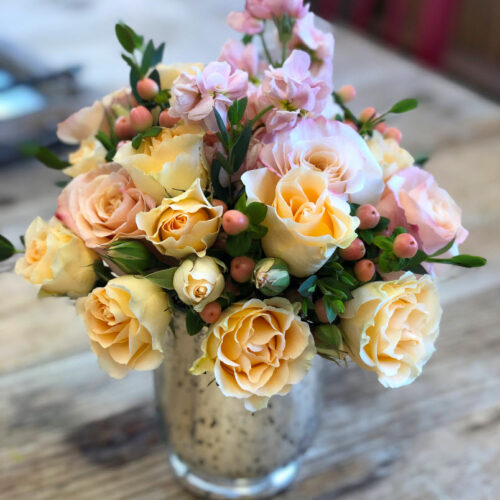 Get beautiful flowers delivered in your area at a great price. Bedford Village Flower Shoppe provides the best flowers for any occasion. 
We are the best flower shop in North Salem, NY, and bring years of experience and creativeness to every arrangement. 
Have you had trouble getting fresh flowers in North Salem, NY? 
Received a bouquet that was past its prime? 
Paid extravagant prices for flowers that were less than amazing? 
You deserve better with Bedford! 
Bedford Village Flower Shoppe can provide you with the flowers you've been looking for. We offer help in designing, putting together, and delivering flower arrangements for any occasion. A fresh set of flowers can add a distinguished and elegant appearance to any space. 
Purchasing flowers with us means you are always guaranteed the freshest and most fragrant flowers. Reliability and professionalism are two values we bring to every order. 
Our customer service is always reliable and sets us apart from other flower shops. 
Ordering Great Flowers Doesn't Have to Be Complicated
If you want fresh flowers from the best flower shop in North Salem, NY, look no further than Bedford Village Flower Shoppe.
You can easily place an order online, stop by our shop, or give us a call to get started. 
We make it easy to deliver incredible flower arrangements for special situations.